The Five Hotel.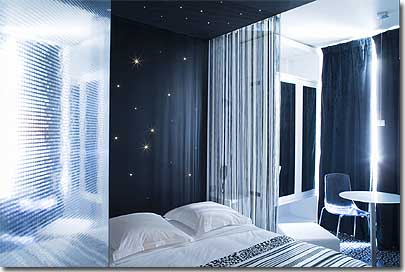 Which room do you fancy ? The tranquility of the black room, the energy of the orange room, the quietness of the green room, the richness of the plum coloured room or the discretion of the beige room ?
The Five Hotel is definitely a unique place that gets its inspiration from one of the most noble arts of Asia: lacquer.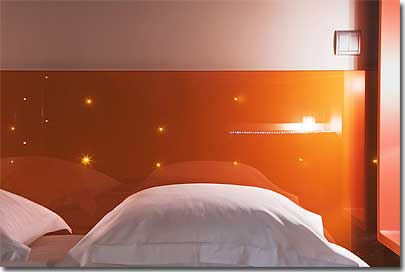 You will be able to feel the art of Isabel Emmerique in all the Five hotel rooms. This artist has been working with Chinese lacquer for 30 years; she is very well known abroad and is the only non-Asian artist to have won the prize of the Kanasawa Triennale (every three years) in Japan. Thanks to her ultramodern works you can rediscover the Chinese lacquer approach… in a unique place and in a different way.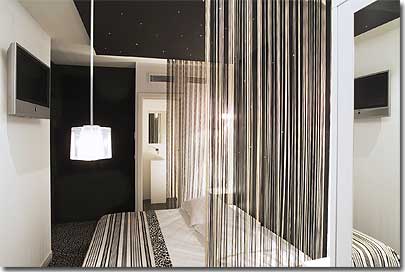 All our rooms are equipped with the following facilities ::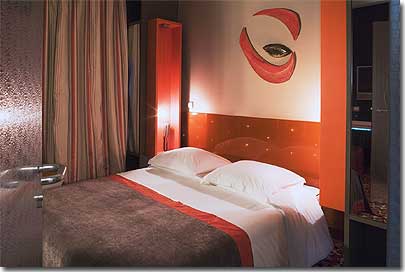 • a 66cm LCD satellite television set : more than a hundred multilingual channels
• Free WIFI broadband internet access
• An en-suite bathroom (with bath or shower) with toilet
• Double-glazed windows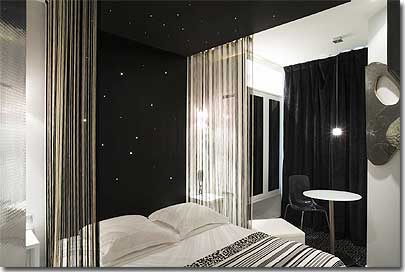 • Air conditioning
• A private safe
• A direct-dial telephone
• A glass desk (in most of the rooms)• Personal heating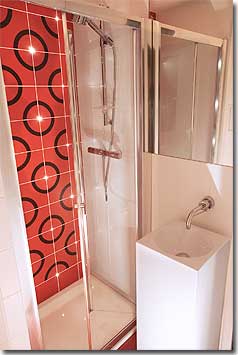 In the midst of the boutiques of the reception desk, Tanya and her team, our multilingual receptionists who speak English, German, Japanese, Spanish and Italian, will warmly welcome you and will be at your entire disposal to give you a unique personalized service !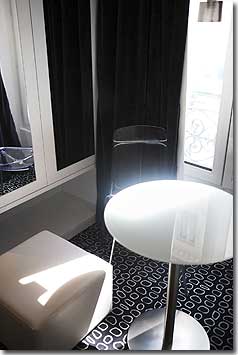 At the Five Hotel breakfast is served from 7h00 and 10h00 and this is a real poetry in motion !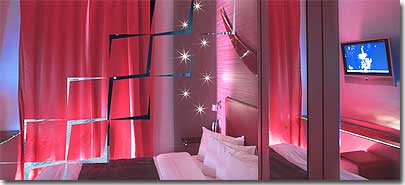 You will feel like you are in a unique place somewhere else but at the same time still at home enjoying all the services of a Hotel :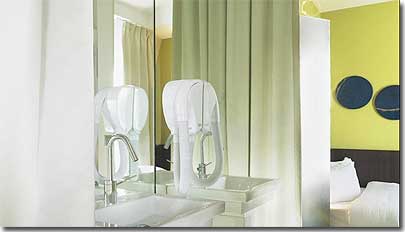 • Fax machine
• Photocopier
• Luggage room
• A friendly porter
• Laundry
• Lifts
• A 24 hours open reception desk
• Room service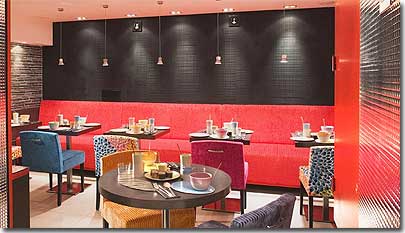 • Wheel chair access
• Air conditioning• Safes
• Airport link
• Car, motorbike or even bike-hire
• Bookings for shows, restaurants, excursions
• Public car park nearby
• Free WIFI access